Our Client´s Corner: Interview with Saturnino Díaz-Maroto, responsible for FORTIMAT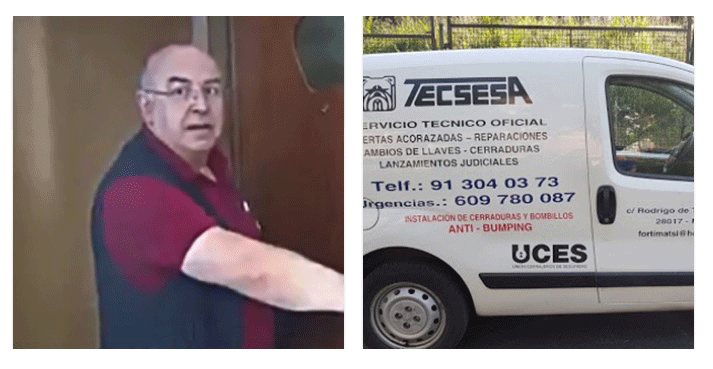 FORTIMAT is a company associated with UCES, the Union of Security Locksmiths and ASMACE, the Association of Locksmiths of Madrid. Its over 30 years as official service to TECSESA clearly defines the trajectory of a company which stands out for its experience and professionalism in the sector.
The work accomplished in the maintenance and technical service of products such as: safes,armour clad doors, replacement of locks and cylinders, has made it possible that the professional relationship between the two companies has settled over the years thanks to an efficient and close service.
How would you describe the current relationship between FORTIMAT and AGA?
To have good harmony on a business level is important. The confidence and professional seriousness is a characteristic which stands out in the relationship between both companies . But, furthermore we value the capacity and mutual understanding to work jointly to improve those products which require for market needs, new technical solutions.
What characteristics of the product or service which AGA offers would you highlight?
If on a general note the respponse is very positive, I would highlight above all the supply of the components and replacement parts, a factor which impacts directly on what we are known for in the sector, TECSESA lock cylinders. Regarding this , I can vouch that AGA has always given it, its all.
Would you confer an added value the fact that AGA is a manufacturer ?
Without a doubt. The aptitude of response we demand as clients is guaranteed for this reason. We feel backed by a brand which designs and manufactures its own products, and it is done here, closeby. To know that should a problem arise, the solution is rapid, gives one great peace of mind.
How do you see the evolution of a sector which is advancing little by little towards the digitalised world?
The age of electronics has arrived. We can see it on a daily basis in our workplace. There is a constant increase in the demand for solutions which integrate electronic devices in their systems, particularly by the younger clientele. In my opinion, although demand is increasing, we still have not found the brand which offers a service and product with the same guarantees as the more traditional systems. We refer to the after sales service, the replacement parts, including the training for its use and installation, fundamental aspects for its success. In FORTIMAT we await impatiently the presentation of new devices from AGA in this field.